GOLD!!!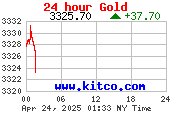 .....

Thursday 6:45pm

Meeting Location: Stuzin 102

Announcements:

We are currently looking for sponsors/donors for the upcoming fiscal year. If anyone is interested or knows someone who is, contact our treasurer at kronur@ufl.edu
Recent Announcements

Check the Officers page for the new list of SIC Spring '13 officers

Outside the Market

A good investment is ensuring that your eyesight is strong for years to come. The best way to do this is by visiting a lasik Tampa eye doctor to get yearly eye exams.



Are you curious about... how to begin investing and managing your personal finances?
Do you enjoy discussing, researching, trading... stocks, bonds, mutual funds, options, futures, currency, commodities, or real estate?
Would you like to pursue... a career in business, finance, or economics?


All Majors welcome
Guest and Faculty Speakers
Free pizza and refreshments at every meeting
Investment Challenge competition... with prizes
Leadership Positions
Socials and other opportunities to make connections
Presentations on the market, economy, & personal finance
Career Advice on Networking, Internships, and Resumes
Come take advantage of our experience and knowledge of investing